Rayanne Graff's Mom Caused Cat Stevens' Passive Aggression
I don't like to devote any time to bad mouthing other artists, definitely not in writing. Not only is it petty but it should embarrass anyone that they have the time to bother with such things. Plus, time passes – maybe I don't respect something someone has done but artists need to take chances in order to grow, I shouldn't be a hater.
Despite this policy and the fact that he has tirelessly devoted himself to humanitarian causes for the last several decades, I felt a strong urge to write up a detailed rant about the fact that "Wild World" by Cat Stevens is the most passive aggressive song ever recorded. It makes me furious! The fact that it was once featured in a commercial for the World Wildlife Fund just boils my blood all the more. Read the lyrics – they're ridiculous. (It's hard to get by with a smile? Thanks for the fucking advice. It's also hard to get by with your condescension harshing my groove, dude.) But upon doing some research into the history of the song I changed my mind because "Wild World" is about RAYANNE GRAFF'S MOM!!!
No, not Winnie Holzman (the creater of My So-Called Life), nor the woman who gave birth to actress A.J. Langer but the woman who plays Rayanne's mom – Amber Vallone, the blonde M.I.L.F.I.I.W.I.S.T. (Mom I'd Like to Fuck If I Were Into Such Things [Such Things = American Pie references]).
Her name is Patricia "Patti" D'Arbanville and the decision to cast her in My So-Called Life was not only brilliant because she plays the fun yet fucked up mom to perfection but also because she was an active member of Andy Warhol's Factory scene – appearing in a sexually explicit lesbian love scene in Flesh at the age of seventeen. So when she was actually a teenager herself, D'Arbanville was arguably wilder than Rayanne.
Although she didn't work with Warhol until she was almost legal, she is said to have first caught his eye when she met him at some club at the age of thirteen. She reportedly met Yusef Islam in London a few years later at a party whose guests also included a bunch of other ridiculous legends from music history. Her career ambitions apparently got in the way of her relationship with the singer. She later said in an interview with Warhol that she found out that they were totally through when she heard "Lady D'Arbanville" on the radio. I thought "Wild World" was bad but the lyrics for this other ditty are about D'Arbanville being dead to her former lover and there's no question a song is about you if your ex uses your actual surname.
But D'Arbanville is awesome not because she was a muse but because she was a brave and ballsy performer from the beginning of her career. She's also fluent in French and was a favorite of French cinema for a time. Her website and the photo on her Wikipedia page may leave something to be desired but I love Amer Vallone a.k.a. Patti D'Arbanville forever. I now find it impossible to believe that she didn't somehow give birth to the idea of Rayanne Graff in real life. If anyone were to have actually spawned that little demon angel it could have only been someone who is as totally rad as Patti D'Arbanville.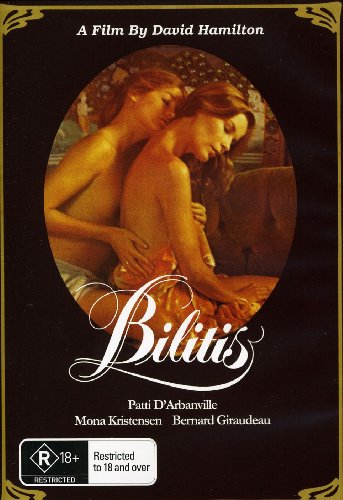 In fact, I think I am beginning to understand Cat Stevens' inability to cope well when she left him. The stills from Bilitis which feature her sweet, naked flesh are enough to make me want to express something desperate and in vain along the lines of "no-one-will-ever-love-you-like-I-love-you!" too. So while there is no better way to validate your lover's decision to leave your like saying obnoxious things, we all lose our cool sometimes. You know how it was when you were young – "there'd be, like, this one person, who had, like, perfect hair, or perfect breasts, or they were just so funny, and you just wanted to eat them up – just live in their bed, and just be them. It's like everybody else was in black and white, and that person was in color. Well, [Steven Demetre Georgiou thought Patricia D'Arbanville was] in color. Major color…" So much so he couldn't even restrain his rage as he tried to pen a nice song of parting. I can criticize him for his bitterness no longer.
In fact, I'd like to reach out to the rest of the internet to give Cat Stevens/Yusef Islam a break. If you type "Cat Stevens Passive Aggressive" into Google, you'll find that the internet is chock full of people who are also disgusted by the disparity between the sweet and soothing sound of the song and the actual lyrics. Give him a break guys – not only did he lose a super cool Factory girl, he also wrote "Peace Train". The 10,000 Maniacs did an awesome cover of that song.